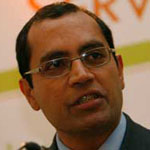 Ben Andradi
Consultant, Private Equity.
Ben Andradi works in the private equity and venture capital industry in London. He has been CEO of several privately held technology companies. He was also on the board of British Telecommunication's UK board and ran the Telecoms sector in Europe for IBM Global Services. He is also a lay trustee of the Catholic Trust part of the Bishops Conference of England and Wales. He has a Master's degree in Economics from Cambridge University and a Master's degree in Business Administration (MBA) from Harvard Business School.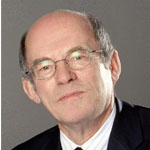 Henri-Claude de Bettignies
Professor of Ethics at Business School for the World INSEAD and China Europe International Business School Shanghai (CEIBS)
Henri-Claude de BETTIGNIES is the Aviva Chair Emeritus Professor of Leadership and Responsibility at INSEAD, Emeritus Distinguished Professor at the China Europe International Business School (CEIBS) where he created the Euro-China Centre for Leadership and Responsibility in Shanghai (2005).
He taught international business and ethics courses for 16 years at Stanford and initiated the teaching of Ethics and CSR at INSEAD. He started INSEAD activities in Asia in 1975 which led to the creation of the Euro Asia Centre eventually making possible INSEAD campus in Asia. His most recent publications (books) (with F. Lepineux) are: Globalization, Business and the Common Good (Peter Lang, 2009); Finance for a Better World (Palgrave McMillan, 2009), and (with M. Thompson): Leadership, Spirituality and the Common Good, (Garant, Antwerp, 2010).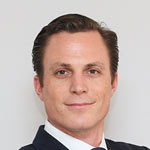 Damien de Chillaz
Market Risk Advisor – Société Générale – USA
Damien is currently heading the Market Risk Advisory team at Société Générale New York, advising Corporate and Institutional clients on foreign exchange and interest rates risk management. He developed a recognized expertise on Emerging Markets with a strong focus on Brazil and China, as well as risk-management situations related to strategic corporate finance operations across a variety of industries. From March 2010 to August 2011, Damien was in charge of this team out of the London platform for European clients of the bank. Prior to this, Damien was part of the New York Equity Derivatives Sales & Structuring group, covering American and Canadian Mutual funds out of SG New York. He started his career in 2003 in the Strategic & Acquisition Finance group of SG Paris, focusing on the financing of large cross-border acquisitions, after a short period at McKinsey.
Damien holds two engineering Master degrees from École Polytechnique (X98) and École Nationale des Ponts et Chaussées, as well as a Master in Corporate Finance and Capital Markets from the Paris Institute of Political Studies.
Damien is father of four children, and has been a leader of the Zacheus Journey in New-York over 2011-2014, teaching social doctrine of the Catholic Church in English and in French. He also actively supports a number a charities in their fundraising needs, including Life Project For Youth.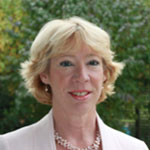 Imogen Collis Roulet
Master coach and lecturer, ICR Business Strategies, CH
Imogen is specialised in the link between business strategies and leadership development and has been involved with this topic for over 20 years.
Her philosophy : corporate and individual leadership development because the blend of know-how, human skills and values is the key to success for sustainable business. She coaches top executives of very diverse sectors..
She runs a programme at Lausanne University in leadership development for senior managers. She also teaches communications to third year students of HEC-UNIL Lausanne. She was International Marketing VP, Group HR for leadership development, succession planning. She has masters' degrees in Criminology and Forensic Science. Specialised and did research in Victimology and has an MBA from Lausanne University.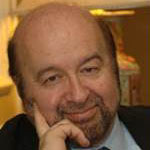 Hernando de Soto
Economist; President, Institute for Liberty and Democracy
Hernando de Soto is President of the Institute for Liberty and Democracy, an internationally recognized think tank headquartered in Lima, Peru committed to creating legal systems to help the poor access property and business rights. In 1999, he was selected as one of five leading Latin American innovators of the century by Time Magazine in its special May issue on "Leaders for the New Millennium" and has been similarly recognized by Forbes Magazine.
Mr de Soto has served as President of the Executive Committee of the Copper Exporting Countries Organization and as CEO of Universal Engineering Corporation. He has also worked as an economist for the General Agreement on Tariffs and Trade, a principal of the Swiss Bank Corporation Consultant Group, and a governor of Peru's Central Reserve Bank. Mr de Soto has advised heads of state in several countries on property and business reform programs, and is author of 'The Other Path' and his seminal work 'The Mystery of Capital'.
Philippe de Woot
Honorary Professor Louvain University and Co-founder Globally Responsible Leadership Initiative (GRLI)
Philippe de Woot is a Doctor of Law and a Doctor of Economics. He is Emeritus Professor at the Catholic University of Louvain and for several years was a guest Professor at the INSEAD (Fontainebleau).
A member of the Belgian Royal Academy, of the European Academy of Sciences and Arts, and of the International Academy of Management, Philippe de Woot has also been an adviser to the European Commission (1977-1983).
He is a board member or consultant with several national and multi-national firms. His field of research is essentially corporate strategy, and also ethics and the purpose of firms and their responsibilities to global society.
Philippe de Woot is an adviser to the Globally Responsible Leadership Initiative (GRLI), founded by the EFMD (European Foundation for Management Development) and the Global Compact of the United Nations. The GRLI actively supports the principles of responsible management training as promoted in particular by the Global Compact.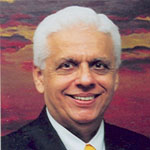 Tehmuras Doongaji
Former Managing Director of Tata Group
Mr. T.R. Doongaji has two Master's degrees in Political Science from India and Berkely, U.S.A. A J.N. Tata scholar and gold medalist he also has a Diploma in Business Management.
He served India's most reputed Tata Group for over 42 years in various capacities and was the Managing Director of three companies before he retired. Currently he is an Independent Director on the Boards of several companies; Dean, Business Excellence in three Management Institutes and is a professional speaker on management and other subjects. He is also a Trustee of the Mumbai Museum.
A qualified examiner for Business Excellence and an avid sportsman, Mr. Doongaji is the first recipient of the Ethics in Business Award (2006) from the International Association for Human Values, Brussels.
Mark Drewell
CEO Globally Responsible Leadership Initiative, Belgium
Mark Drewell is the Chief executive of the Globally Responsible Leadership Initiative (www.grli.org), a global coalition of companies and business schools addressing the challenge of creating a new generation of globally responsible business leaders.
His business career began in the mid 80's in mining finance in the City of London after a degree in Philosophy Politics and Economics at Oxford University. He then moved to South Africa in 1989 and worked for Johannesburg listed diversified multi-national industrial group Barloworld Limited. Starting out in the steel and ferrochrome business, he rose to spend a decade as head of Corporate Affairs, Investor Relations and Group Marketing.
Mark Drewell was a co-founder of the Middelburg Forum which was the prototype for the South African Peace Committees through which business played a vital role in managing South Africa's first post apartheid elections; led the re-naming and re-branding of Barloworld across 8 operating divisions and 32 countries; and pioneered the company's early adoption of triple bottom line performance measurement.
Under his leadership in 2004 Barloworld became a founding partner in the GRLI. He played a powerful role in the GRLI's development at both an intellectual and practical level, serving as the first chair of the GRLI Foundation from 2006-2008.
He left Barloworld in 2007, moved to Cape Town and co-founded 3 Laws Capital (www.3lawscapital.com), a deep sustainability asset management company with a venture capital focus. He is also a director and founder of The Elgin Distilling Company (www.malus.co.za) which has recently launched the world's most exclusive new terroir spirit.
He is a senior associate of the University of Cambridge Programme for Sustainability Leadership and Chairman of the Swedish-based World's Children's Prize for the Rights of the Child Foundation.
Drewell has served as Deputy Chairman of the Advisory Board of the University of South Africa's Centre for Corporate Citizenship; Chairman of the Endangered Wildlife Trust (South Africa's largest indigenous environmental NGO); Chairman of the board of Imhoff Waldorf School, Cape Town and served twice on the board of San Francisco headquartered International Association of Business Communicators which is the world's 14 000 member professional association for business communicators.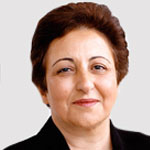 Shirin Ebadi
Iranian lawyer and university Professor, Nobel Peace Prize 2003
Shirin Ebadi J.D. was awarded the 2003 Nobel Peace Prize for her efforts to promote human rights, especially those of women, children and political prisoners in Iran. She was the first Muslim woman to have received the Nobel Peace Prize, and only the fifth to win the award in any field. Dr Ebadi was one of the first female judges in Iran. She served as president of the city court of Tehran from 1975 to 1979 and was the first Iranian woman to achieve Chief Justice status. After dismissal in wake of the Islamic Revolution in 1979, she was made a clerk in the court she once presided over, until petitioning for early retirement.
After obtaining her lawyer's license in 1992, Dr Ebadi set up private practice and defended numerous political dissidents resulting in her arrest on many occasions. She has also established many non-governmental organizations in Iran, including the Million Signatures Campaign to demand an end to legal discrimination against women in Iranian law. Dr Ebadi is a university professor and has published 13 books and over 70 articles dedicated to human rights. In 2004, she was named by Forbes Magazine as one of the world's 100 most powerful women
Bettina Ferdman Guerrier
Founder & CEO Phillias Foundation, Switzerland
A political scientist by training, Bettina Ferdman Guerrier began her career as a health communications consultant working on international AIDS prevention initiatives for UNESCO and the World Health Organization.
In 1999, she founded Philias, a membership organization providing CSR consulting and training services for the private sector. The network gathers leading companies across Switzerland representing 140'000 employees. Philias is the Swiss representative of CSR Europe.
Bettina is a recipient of the AIESEC Social Entrepreneur Award, a member of the Jury of the Schwab Foundation's Swiss Social Entrepreneurship Award, and Europe's representative in the CSR360 Global Partner Network. In 2012, Bettina was finalist of the Prix Veuve Clicquot.
Denis Gallet
President Fundación Desafío de Humanidad / Chile
Denis Gallet is the president and founder of "Desafío de Humanidad Fundacion", a well-known Chilean non-profit institution dedicated to improving the spiritual and human development of business men and women and other top executives through coaching and the publication of the magazine "Desafio." In 2010, he created the Aconcagua Summit, which gathers together the leaders of Latin America in order to develop and discuss projects relating to the humanization of globalization. In 2001, he founded the Red para el Desarollo de la Microfinanza, a network of almost all of the microcredit institutions in Chile that promotes the concept of microcredit as an instrument to eradicate poverty in Chile.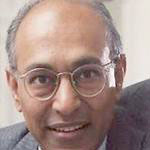 Prabhu Guptara
Chief Advisor, Aspire Prakashan Ltd, New Delhi, India
Prabhu Guptara is the William Carey University Distinguished Professor of Global Business, Management and Public Policy (India) and a recognised authority on long-range global trends. Widely known as a speaker and broadcaster, he is or has been Chairman, CEO or Board Member of several companies and organisations. As Executive Director, Organisation Development, at one of the largest banks in the world, he had the unique job of working with people throughout the world to identify new ideas that could bring value to the company.
This included running think tanks on a wide variety of market and global issues, and managing the Distinguished Speaker Series. He was born and educated in India, is a British citizen, and works worldwide, having been based in Switzerland for the last 15 years. As a jury member of numerous literary, business and management competitions in the UK and the Commonwealth, and a guest contributor to all the principal newspapers and radio and TV channels in the UK as well as numerous media in other parts of the world, he continues to supervise Ph.D. research and lectures to MBA classes, and is included in Debrett's People of Today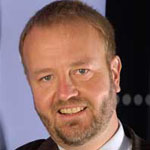 André Habisch
Professor for Christian Social Ethics and Civil Society Eichstaett University
André Habisch is Professor for Christian Social Ethics and Civil Society at the Catholic University of Eichstätt-Ingolstadt. After studies of Catholic theology (Muenster/ Tuebingen) and Economics (Free University of Berlin) he accepted a tenure position at KUE-I in 1998, where he founded the Center for Corporate Citizenship (www.corporatecitizen.de). Since 2003 he is a Visiting Professor at the ICCSR at Nottingham Business School. He serves at the Editorial Board of the Journal for Corporate Citizenship and is actively involved in the European Academy Business in Society (EABIS), Brussels. He is scientific adviser of the Catholic Entrepreneur's Union (since 1998) and author of several books and articles.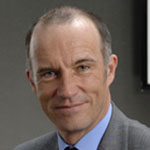 André Hurter
CEO Services Industriels de Genève
André Hurter is the current Director-General of Geneva's utilities company (Services industriels de Genève) following his appointment by the Geneva Government in 2007. He was formerly CEO of the Fotolabo Group and Vice-President and Head of Management Consulting at Cap Gemini Ernst & Young. Prior to that, Dr. Hurter gained a great deal of commercial and industrial experience while serving as Director of IBM for the French part of Switzerland. Aside from his professional activities, Dr Hurter is as a Member of the Advisory Board to the Zermatt Summit and a Co
mmittee Member of the Swiss Venture Club, the Bruno Boscardin Foundation and the Association of Economy and Conscience. He also conducted a military career, during which he reached the rank of Colonel. An avid and adept practitioner of endurance sports, he has also been playing classical piano for some 17 years. He was awarded his doctorate for economic sciences at the University of Neuchâtel.
Rodrigo Jordan
President, Foundation for the Alleviation of Poverty in Chile
Rodrigo is founding director of Vertical in Chile, an organization devoted to using the mountains as classroom for groups ranging from company mangers to school children. He holds a doctorate in organizational administration from Oxford University, and he teaches Leadership and Decision Making in the MBA program of the Universidad Católica de Chile. He also directs Fundación Vertical, the non-for-profit arm of Vertical to serve the underprivileged students of the poorest schools in Chile.
Due to its long involvement (more than twenty years) with social development and poverty issues Rodrigo was chosen to be the present chairman of the Chilean National Foundation for the Overcoming of Poverty, the most important NGO dealing with Poverty and Social Development today in Chile. The Foundation runs various programs throughout the country involving more than four hundred professionals and one thousand volunteers.
Time magazine identified him in 1995 as one of the leaders of the "new millennium."
In 2004 he received the highest honour given by the Chilean Ministry of Education –The Order of Gabriela Mistral– for his contribution to Chilean education. ¬¬¬
Rodrigo is an accomplished mountaineer that has climbed throughout the Andes, summited Mt. Everest by the difficult east face in 1992, and led a Chilean team in 1996 in a successful ascent of K2.. In 2002, he led a four-person team in an unsupported 250-mile traverse, much of it unexplored, of the Ellsworth Mountains in Antarctica. In 2006, he led a national team of 15 members to the summit of Lhotse, the world's fourth highest mountain.
Rodrigo is the author of Everest: The Challenge of a Dream and K2: The Ultimate Challenge, and his ascent of K2 was featured in 2001 in the National Geographic television series on the Quest for K2
Rodrigo lives with his wife and three daughters in Santiago at the foot of the mountains.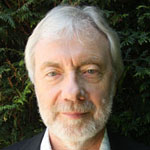 Paul Jorion
Columnist at Le Monde and blogger
Paul Jorion, anthropologist-sociologist, is a columnist at the French daily Le Monde, also a blogger at www.pauljorion.com/blog/ the most popular French-speaking blog on economic and financial matters. He has taught at the Free University of Brussels, Cambridge University and Paris-VIII. He was once a United Nations officer (FAO) and worked as a financial engineer in France, Great Britain, the Netherlands and the United States from 1990 until 2007.
Dr Jorion's book "How truth and reality were invented", a contribution to the anthropology of knowledge, was published in 2009. He has also published three books about the current financial crisis: "Will there be a Crisis of American Capitalism?", "Implosion. Finance against the Economy: What Reveals and Announces the 'Subprime Mortgage Crisis'", and "Crisis. Subprimes and the Global Financial Earthquake". His most recent works: "Money. A 'How To' book", "Price" and "The Promised Death of Capitalism" each aim at building a new science of economics.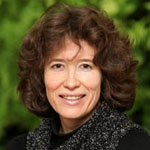 Elizabeth Laville
Founder and CEO Utopies
Elisabeth LAVILLE, Founder and chief entrepreneur of UTOPIES, Founder of Mescoursespourlaplanete.com.
Since 1993, when she founded Utopies, the pioneering French consultancy for sustainability strategies, Elisabeth LAVILLE has become one of Europe's leading experts on corporate social responsibility as well as on sustainable consumption and marketing. Utopies' team of 20 people has worked for an extensive range of corporate clients, from CSR pioneers such as Ben & Jerry's, Interface or Max Havelaar fairtrade label to mainstream international groups such as Carrefour, Lafarge, Sodexo, Danone, L'Oréal, etc. She also created in 2007 the first French online guide on sustainable consumption, Mescoursespourlaplanete.com, with 70 000 visitors monthly. Elisabeth Laville is the author of many bestselling books including "L'entreprise verte" (first published in 2002) and was given several awards for her work and vision, including French Legion d'Honneur and Veuve Clicquot Business Woman of the Year award in 2008. Elisabeth Laville is also the mother of Eve, born in 2005.
Olivier Le Grand
Head of BNP Paribas Personal Investors
Olivier Le Grand is the Head of BNP Paribas Personal Investors, business line dedicated to providing online brokerage services and financial investment advice to affluent clients in Europe and Asia. This business line operates under different local brands, such as Cortal Consors in Europe.
Olivier Le Grand is the Treasurer and member of the Board of GoodPlanet Foundation and of Alberto and Annette Giacometti Foundation.
As an economist, he was a lecturer at the Ecole Supérieure d'Electricité and at the Sorbonne University in Paris.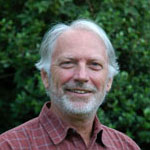 François Lemarchand
Founder and CEO Nature et Découvertes
François Lemarchand was born in 1948 in France.
He is a graduate of the ESCP and of Harvard Business School.
He is the founder and President since 1990 of 'Nature et découvertes' (NetD), a firm employing 1200 people which offers nature awareness products to city dwellers via its 80 shops.
NetD has pioneered sustainable development and the ecology-economy alliance since its beginnings. It has a high public profile in nature education and is committed to protecting nature and promoting the harmony of man and nature through its two foundations, which receive 20% of the company's profits.
He has also set up with his wife Françoise, editor of the review Canopée, Global Earth at Unesco, a forum for dialogue and interaction between the worlds of the economy and ecology.
A family business, NetD is now run by his eldest son Antoine.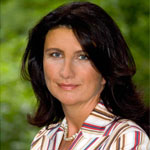 Bérangère Magarinos-Ruchat
Vice President, Sustainability Partnerships, Firmenich and Chair, Global Compact Network Switzerland
Dr. Magarinos-Ruchat joined the UN System Staff College in 1998, as Manager of the Partners in Action Program. She conducted workshops with UN and Business leaders in more than 20 countries. In 2004 she joined the Global Alliance for Improved Nutrition, funded by the Gates Foundation, as director of Partnerships. In that position she created the GAIN Business Alliance. In 2010 she joined Firmenich as Vice President Sustainability Partnerships. Since 2011 she is the chair of the UN Global Compact Switzerland. Her PhD focused on the role of UN-Business Partnerships in the UN reform. She holds a master in public administration from IDHEAP and a post graduate degree from Cambridge. Berry dedicates her free time to support the management and communication of jazz musicians.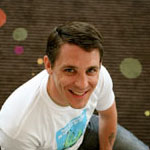 Michel Meunier
President of the national office of the "Centre des jeunes dirigeants d'entreprise" (CJD)
Michel Meunier has been present vice-president and member of the national office of the "Centre de Jeunes Dirigeants d'entreprise" (CJD) and succeeded to Gontran Lejeune in June 2010 as President of the CJD. As a 37-year old business manager, he took his functions for a not renewable mandate of two years.
Michel Meunier is the founder of « Européenne de Surveillance S.A.S.» sold in 2006 to the Group Vigimark, whose airport security branch he manages today. He is also at the origin of the creation of EVALEVO in Beauvais, France, and holds the position of Managing director of this training center.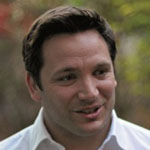 Arnaud Mourot
CEO, Ashoka, Europe, France
Arnaud Mourot is the CEO of Ashoka France, Belgium & Switzerland since 2005. He launched & developed the activities of the association in within these countries, with a focus on the core program of Ashoka: the selection and support of innovative Social Entrepreneurs. 26 Ashoka "Fellows" are now part of the network. Arnaud graduated from ESCP, an EQUIS and AACSB accredited Business School in Paris, where he majored in "Entrepreneurship and Innovation". At the same time, he led a high-level sportsman career, spending 10 years fighting for the French National Wrestling team, and coming 5th during the 1998 World championship.
As a result of his sports career, Arnaud created Sport Sans Frontières (Sport Without Borders) in 1999, of which he is President today. This NGO uses sport as a means for education and psychological reconstruction in post-conflict countries and troubled neighbourhoods.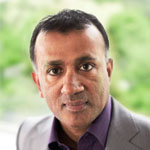 Chandran Nair
Founder the Global Institute For Tomorrow (GIFT), a pan-Asian independent think and do tank.
Chandran Nair was the Chairmanof the Asia-Pacific region at Environmental Resource Management Consultancy for over a decade. In 2004, he founded the Global Institute For Tomorrow (GIFT),a pan-Asian independent think and do tank based in Hong Kong, a leading provider of executive education in Asia.
Co-founder of Avantage Ventures, a social investment advisory firm in Hong Kong, he is also an adjunct professor at HKUST. A renowned international speaker, writer and facilitator, he speaks to business audiences around the world such as APEC, DAVOS and OECD on issues such as globalisation and sustainability.
In 2011, he published his first book Consumptionomics: Asia's Role in Reshaping Capitalism and Saving the Planet. In December 2011, Globalist Magazine listed it as one of its 2011 Bookshelf books.
Marcello Palazzi
Harvard Advanced Leadership Fellow, Director, B Corporation Europe, Netherlands
Marcello Palazzi is a philanthropreneur, pursuing his passion of "entrepreneurship for the public good", through his foundation, Progressio, from Rotterdam.
Palazzi is currently co-leading the expansion of B Corporation in Europe. www.bcorporation.net. Studied at LSE, LBS, MIT, Erasmus, Harvard.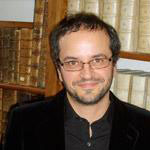 Guido Palazzo
Director of the Department of Strategy, Professor Faculty of Business & Economics, University of Lausanne, Switzerland
Guido Palazzois Professor of Business Ethics at HEC, University of Lausanne and a visiting Fellow at the Universities of Oxford and Nottingham. He has two main research interests, a) globalization and corporate responsibility and b) ethical and unethical decision making in corporations.
His work is published in world-leading management journals. He is associate editor of the Business Ethics Quarterly and the European Management Review. In 2008 he won the Max-Weber Award for Business Ethics of the German Industry Association. Guido Palazzo works with numerous multinational corporations and NGOs in the field of Corporate Social Responsibility.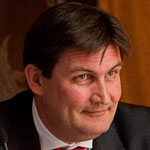 Julien Pitton
Treasurer, International Organization for Standardization (ISO)
Julien Pitton is an expert in governance and the implementation of strategic projects, particularly in the fields of science, education and public-private partnerships.
He has devoted twenty years to the financing of company development. He notably created and managed the Corporate Finance activities for the Paribas bank in Zurich, Paris and London as well as the investment activities of a private bank in Geneva and Lausanne.
Since 2003, Julien has focused his activities on specialised education and the impact of neurosciences in the management of learning barriers. He regularly works with the Geneva Faculty of Sciences and the Canton of Vaud's Ministry of Education.
Julien Pitton is a company and headquarters administrator on the Board of several international non-governmental organisations, including the International Organisation for Standardisation since 2008.
He is a graduate of Geneva University, HEC Paris, the London Business School, Stanford University and Lausanne IMD.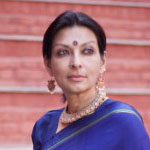 Mallika Sarabhai
Dancer, social activist, India
Educated as an economist and a business manager, Mallika Sarabhai is one of India's best-known Bharata Natyam and Kuchipudi dancers. To reaffirm the positive images of womanhood, she has used every medium: dance, theatre, television, film, writing and publishing. In recognition of her efforts to promote social justice through the arts, she was nominated for the Nobel Peace Prize as part of the 1,000 Women for the Nobel Peace Prize campaign. During her career, she has received numerous awards including Knight of the Order of Arts & Letters, and the Chevalier des Palmes Academiques, from the Government of France, as well as several awards from the Government of India. Mallika Sarabhai is director of Darpana Academy of Performing Arts, where the focus is on the use of arts for social change.
In 1982, she founded Darpana for Development to develop performance as a language for change and JANAVAK, the voice of the people, to record and preserve folk and tribal culture. She played the lead character of Draupadi in the international theatre production of "The Mahabharata" by world-renowned director Peter Brook. From 2000 to 2002, she was CEO of TARA, a TV channel dedicated to using mainstream genres of programming for activism. She also founded Darpana Communications in 2001 to harness the potential of TV to change attitudes and fight social prejudice.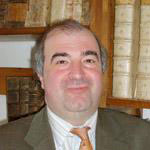 Jean Staune
Founder and CEO Interdisciplinary University Paris
Founder and General Secretary of the Interdisciplinary University of Paris.
Jean Staune teaches in the MBA of the HEC group. He is a scientific collaborator at the Ecole Polytechnique Fédérale of Lausanne (EPFL), Switzerland, and expert at the Association Progrès du Management (APM) where he has addressed hundreds of French CEOs.
As a consultant he has worked with the management of large groups such as L'Oreal, Auchan, PSA, EDF-GDF, Alcatel or the Crédit Mutuel, but also of medium size companies such as the bank Cortal, the chain store Nature et Découvertes, the group Somfy, the group Assystem.
He is specialised in the analysis of the mutations taking place in society which he approaches under the sociology, philosophical and scientific angles. His work of synthesis also integrates new practices such as fair trade, sustainable development; socially responsible investment and micro credit. Philosopher of science, he is the author of the book « Notre existence a –t-elle un sens ? » (Does our existence have meaning?), 2007, published at the Presses de la Renaissance, 27 000 copies already sold (please see www.lesensdelexistence.fr, and www.staune.fr.
He directed two collective books, « Science et Quête de Sens » (Science and the Quest of Meaning), Presses de la Renaissance 2005 and « La science, l'homme et le monde » (Science, Man and the world) which brought together 35 co. authors among 11 Nobel Prize laureates. He is graduated from the Institut d'Etudes Politiques de Paris (section Economy and Finance), from the Institut d'Administration des Entreprises de Paris (DESS CAAE) and of the University of Paris Dauphine (Master in Applied computer science applied to the Management of Companies). He also has a Master degree (DEA) in Human Paleontology from the Museum National d'Histoire Naturelle National Museum of Natural History) and a Master (DEA) of Philosophy of Science at the University Paris I Panthéon Sorbonne.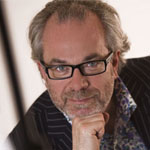 Roger Steare
Author Ethicability
Roger Steare is an expert in the development and delivery of Leadership, Culture and Ethics programs for organisations such as BP, HSBC and PWC, where he acts as a trusted advisor. His programs for these and other groups have been endorsed by the UK Financial Services Authority, the UK Serious Fraud Office and the US Department of Justice. Roger is also Visiting Professor of Organisational Ethics, and Corporate Philosopher in Residence at the Cass Business School in London. He is a Fellow of the influential cross-party policy think tank, Respublica, and a Fellow of the Royal Society for the Arts. Roger was a member of the Expert Drafting Committee for Rights and Humanity, invited by the British Government to prepare recommendations for the G20 London Summit in April 2009. His book "ethicability®: how to decide what's right and find the courage to do it", has been endorsed by British Prime Minister David Cameron. As a recognized media expert on ethics issues, Roger Steare has appeared regularly on the BBC, CNBC Europe, in the FT and The Times. He studied the History of Western Philosophy with the late Conrad Russell, son of the great British philosopher Bertrand Russell.
Twitter: http://twitter.com/#!/RogerSteare, http://twitter.com/#!/MoralDNA
Facebook: https://www.facebook.com/MoralDNA
LinkedIn: Roger's profile – http://uk.linkedin.com/in/rogersteare
Company profile – www.linkedin.com/company/263261
Moral DNA Group – http://www.linkedin.com/groups?gid=92987
Quora: http://www.quora.com/Roger-Steare
Google+: https://plus.google.com/105890909454951694081
Amazon author page: http://www.amazon.co.uk/Roger-Steare/e/B0034NHTY0/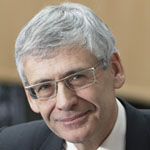 Pierre Tapie
Dean and President ESSEC Business School and Chairman of the Board of Globally Responsible Leadership Initiative (GRLI)
Pierre Tapie holds an Engineering degree from the Ecole Polytechnique of Paris, a Ph.D. in Biophysics from Paris XI University and an MBA from INSEAD. He began his career committing 10 years as Scientist to research and strategy in Biophysics and Biotechnology at Elf-Sanofi. Subsequently, he was Dean of Purpan Graduate School in Engineering and CEO of Intellagri, a venture capital company. Dr Tapie became Dean and President of ESSEC Business School in September 2001.
Among his other current responsibilities, Dr. Tapie chairs the Conférence des Grandes Ecoles, is Treasurer of Paris Biotech (a venture incubator) and Chairman of the Board of Overseers of Cergy University. In 2008, he became Chairman of the Board of the Globally Responsible Leadership Initiative (GRLI), a foundation created by the EFMD and UN Global Compact. He also serves as Chairman of the AACSCB's international task force of the PRiME implementation in the AACSB Business Schools, and as Member of the Globalization Task Force of AACSB. Dr Tapie lectures and writes extensively on the challenges and organization of higher education, global responsibility, and business ethics.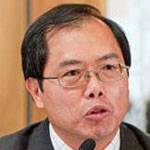 Chan Kei Thong
President and CEO of Leadership Development International (LDI)
Dr. Chan Kei Thongis the President and CEO of Leadership Development International (LDI), a character-centered educational services company incorporated in the USA with operations in China and the Middle East.
He also actively serves as a consultant and coach for business professionals and their families. Dr. Thong holds an honorary doctor of law degree from Trinity Western University, an MBA in information management from California State University, and a Bachelor's degree in general business from the State University of New York.
He is an experienced and sought-after conference and seminar speaker in China, the USA, Europe, Australia and throughout Asia. His passion is the formation of effective global leaders who can bridge cultural and political differences.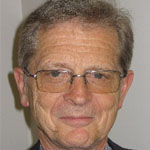 Jérôme Vignon
CEO Semaines Sociales de France
Jérôme Vignon is Director at the European Commission responsible for social protection and integration.He is a former student of the École Polytechnique and a graduate of the ENSAE (Paris Graduate School of Economics, Statistics and Finance).He has experience in political and economic analysis and the management of information systems, with particular interest in geopolitical planning and regional development.He was a member of the office of the French Finance Minister and joined the European Commission in 1984.
He directed the long-term forecasting unit of the European Commission from 1989, when Jacques Delors was the President of the Commission, until 1998.In France, he occupied the post of Director of Strategy at the DATAR (Delegation for Regional Development), reporting to the French Prime Minister.He was adviser to the Secretary General of the European Commission, with responsibility for the Commission's approach to European governance. In this capacity he directed the governance team which prepared the white paper on European governance, published on 25 July 2001 (see "Community Law").
From 1974 to 1978, Jérôme Vignon was president of the MCC (Christian Managers Movement). Since its foundation in 2001, he has been president of the Assises chrétiennes de la mondialisation, a Christian grouping in response to globalisation. In 2007, he succeeded Michel Camdessus as president of the social campaigning group Semaines sociales de France.
Jakob von Uexküll
Founder, World Future Council and Right Livelihood Award
Jakob von Uexküll is founder (1980) of the Right Livelihood Award, often referred to as the 'alternative Nobel Prize'. In 1984, he co-founded The Other Economic Summit and is a past Member of the European Parliament (1987-1989) where he served on the Political Affairs Committee. A patron of Friends of the Earth International, Jakob von Uexküll is also a member of the Global Commission to Fund the United Nations. He served on the UNESCO Commission on Human Duties and Responsibilities (1998-2000), the Board of Greenpeace Germany, and on the Council of Governance of Transparency International. During his career, Jakob von Uexküll has received numerous honours including Time magazine's European Hero (2005), the Binding Prize (2006) for the protection of nature, and the Order of Merit First Class from the Federal Republic of Germany (2009). He lectures widely on environment, justice and peace issues.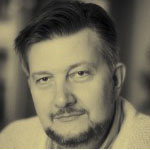 Andreas Widmer
Co-Founder Seven Fund
Andreas Widmer is Cofounder of SEVEN Fund, a philanthropic organization promoting enterprise solutions to poverty. Other posts include Research Fellow in Entrepreneurship at the Acton Institute and advisor to the Zermatt Summit. Mr Widmer serves as an Advisor to Transforming Business at the University of Cambridge as well as on the Advisory Boards of the Templeton Foundation, Global Adaptation Institute, Spring Hill Equity Partners and Catholics Come Home.
The New Paradigm Research Fund, Virtual Research Associates and the World Youth Alliance also feature Mr Widmer on their Boards. As a seasoned business executive with experience in high-tech and international business strategy consulting, Mr Widmer has worked extensively in the United States, Europe, Asia, Africa and Latin America, bringing more than 100 leading-edge technology products to market. He also served as a Pontifical Swiss Guard from 1986-1988, protecting Pope John Paul II, and is a citizen of Switzerland and the United States