Aconcagua Summit

Aconcagua Summit is an initiative impulsed by the Fundación Desafío, a nonprofit entity whose mission is to generate the conditions to awaken, form and communicate a more humanized culture in Chile and in the World. Its vision is to become active co-creators of a model of globalization that puts human beings at the center and that responds to the great social problems we suffer as humanity.
Alumni HEC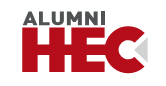 The HEC Alumni Association constitutes a link between HEC Lausanne, the Faculty of Business and Economics of the University of Lausanne and the business world. The association is made up of 10'000 alumni, whose directory is constantly updated, available on the web site of the association www.alumnihec.ch.
The vocation of the association is to emphasize the importance of maintaining a professional network. Company visits, HEC clubs in seversl cities, mentoring, career advice, conferences open to students help create long-lasting relationships between members of all ages and walks of life.
The association also publishes the HEC Alumni Magazine twice a year, bridging the gap between the Faculty's research and the business world.
bta first travel

bta first travel has a total of 12 branch offices in Switzerland and employs more than 100 business travel professionals. The Group is the largest Swiss service company in the field of professional travel management and the undisputed number 1 for SMEs.
CJD – Centre des Jeunes Dirigeants d'Entreprise

The CYD is an independent movement of business leaders which includes, in 2011, nearly 4000 business directors, 110 local associations and 17 regional associations throughout France.
Its members commit themselves to sharing their experiences, to defending common values and to training themselves for the profession of "entrepreneurial director".
By belonging to the CYD, the entrepreneurial director complements his own path to professional success. The CYD aims through the promotion of new and surprising ideas to make a company more people-conscious and more competitive. For this reason, the CYD movement, creator of the Global Performance concept, is always evolving.
Desafío Foundation

The Foundation Desafío de Humanidad is a nonprofit entity whose mission is to generate the conditions to awaken, form and communicate a more humanized culture in Chile and in the World. Through it's more than 20 years of history, it has developed several ways to give form to this process, all of them based on the encounter of human beings. It has also built many bridges between worlds that do not usually meet, like political, business, social and communication.
Economie et Conscience

Entreprise et Progrès
EPFL Alumni

GRLI

The Globally Responsible Leadership Initiative (GRLI) is a worldwide partnership of companies and business schools/learning organisations working together in a laboratory of change to develop a next generation of globally responsible leaders.
The GRLI engages in thought leadership, advocacy and projects to achieve measurable impact. Founded in 2004 by EFMD and the UN Global Compact, today it comprises 54 partner (member) organisations who join based on their commitment to transforming leadership development. It is a member organization, a foundation, an advanced laboratory and a movement.
Over the past years the GRLI has developed the concept of global responsibility as a higher order of responsibility beyond CSR. It's current work is focussed around bringing together innovation cohorts in business and management education to work on projects to drive change in their individual organisations and in the wider system.
Other projects and activities include faculty development, the establishment of a worldwide network of local Councils for Leadership, Business Summits, Academic Conferences, research into the Corporation of the 21st Century, a young ambassadors programme, blueprinting the business school of the 21st century ( Rio 50 + 20, Management Education for the World) and a book series. The GRLI meets twice per year in General Assemblies hosted by a partner organisation.
GRLI Ambassadors

The GRLI Ambassador community is composed of dedicated young people below the age of 35 who embrace the GRLI's vision and are committed to sustainable human progress. Ambassadors are students and young professionals from across the world – anybody interested in the GRLI's work can become a member. The Ambassador community serves as incubator for new ideas, implements projects and raises awareness among peers. As such, the Ambassador community represents a crucial stakeholder group of the GRLI. Ambassadors coordinate their work through various online channels and meet twice a year at GRLI General Assemblies.
Philias

Founded in 2000, Philias is the leading corporate network in Switzerland successfully promoting Corporate Social Responsibility and enabling its members (representing over 140'000 employees) to integrate CSR into their business strategy and practice: "Doing well by doing good".
PYMWYMIC

Pymwymic (Put Your Money Where Your Meaning Is Community) is Europe's largest community of impact investors. For 20 years, the Pymwymic group of families, philanthropists, and individual investors have invested capital & resources into hundreds of for-profit companies creating positive social & environmental impact.
Throughout the year, the Investors' Community meets at Investor Tables; at dinner & educational evenings; and at company site visits in Europe and overseas. Our base is Amsterdam, but we work with trusted partners around the world and welcome others into the active optimism of investing for impact.
Réseau Entreprendre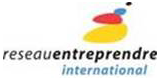 Réseau Entreprendre® International is a network of 9,500 entrepreneurs (4,000 members, 5,500 laureates supported), and 60,000 jobs created since 1986. Present in 6 countries (France , Belgium, Morocco, Tunisia, Italy, Switzerland), it's mission is to support local business owners in the creation of a new association based on the Réseau Entreprendre® pattern (this local association will aim to support new entrepreneurs) and to create a European and Mediterranean network of entrepreneurs.
Réseau Entreprendre Suisse Romande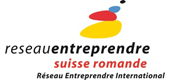 Reseau Entreprendre® Suisse Romande was created on Jan 30th 2012, and is a member of Reseau Entreprendre® International. Our mission is to support new entrepreneurs, enabling the creation of sustainable jobs in Switzerland. The mentoring by experienced entrepreneurs facilitates the decision-making process and helps minimizing risks, while ensuring that the new entrepreneur makes his own decisions. Every year, our network provides over 55,000 hours of free advice.
Résonnance Foundation

The Résonnance Foundation, recognized of pure public utility, was born in 1998 from the desire "to offer classical music in places where it isn't… " (hospitals, retirement and nursing homes, institutions for disabled, penitentiaries and firms) as well as in its schools, conveying the rigour and values of the Résonnance Pedagogy.
The three founding principles: free tuition, no age limit and no competition.
Right Livelihood Award

The Right Livelihood Award was established in 1980 to honour and support those "offering practical and exemplary answers to the most urgent challenges facing us today".
It has become widely known as the 'Alternative Nobel Prize' and there are now 145 Laureates from 61 countries.
SOS Children's Villages
SOS Children's Villages works in 133 countries to support families and help children at risk grow up in a loving home. For more than 60 years SOS Children's Villages has been looking after children who are orphaned, abandoned or whose families are unable to care for them.
The project focus lies on care, health, education and emergency. In cases where despite all prevention efforts families break down, we provide quality alternative care in a family setting for those children that need it. Following the UN Guidelines for the Alternative Care of Children, we consider what kind of care is in the best interest of the individual child.
Partnerships: SOS Children's Villages offers socially engaged companies a mutually beneficial relationship. Company funds allow to continue the vital work on behalf of children, while generating a high visibility and recognition through committed values from employees, customers and business partners.
For more information please visit:
www.sos-kinderdorf.ch/Unternehmen
www.sos-childrensvillages.org
Uniapac

UNIAPAC Europe is an ecumenical federation of associations, a meeting place for Christian Business Leaders. Its goal is to promote, in the light of the Christian Social Teachings, a vision and an implementation of Corporate Social Responsibility serving people and common welfare of the World.
UN Global Compact

World Future Council

Here at the World Future Council we endeavor to bring the interests of future generations to the centre of policy making. We inform policy makers about future just policies and advise them on how to implement these. Political solutions for the challenges of our time exist.