Ashoka, Zermatt Summit Foundation, Fondation Guilé, DPD and Boehringer Ingelheim award 5 innovative and exemplary hybrid projects led by social-mission organizations and businesses at the Zermatt Summit, with the goal to support and give visibility to these new collaboration schemes in Europe.

338 projects from 34 European countries entered the European competition « Social & Business Co-Creation» launched in January 2014. 15 finalist projects selected were present at the Zermatt Summit where 5 projects were awarded on Friday June 27th.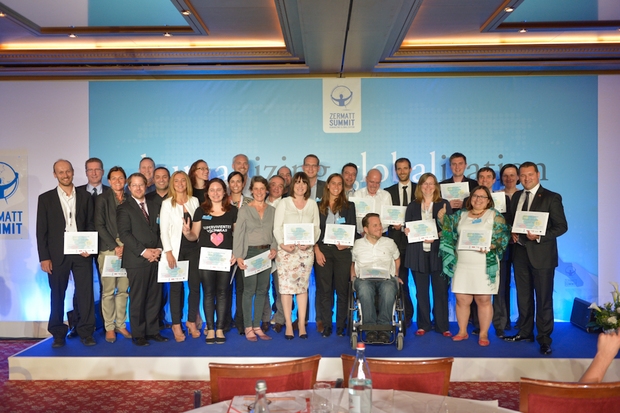 These ambitious projects, considered among the best co-creation models in Europe, address important societal challenges thanks to new forms of collaboration between social-mission organizations and businesses to create value for all: society and all partners. On one hand, social-mission organizations that have a deep knowledge of fragile populations and create efficient and innovative solutions, often face difficulties to scale up. On the other hand, companies that operate at scale in terms of R&D, production, distribution and access to capital but have often limited understanding of the needs of underprivileged populations. And lastly, possibly, also public authorities that often need to cut budgets and try to find new solutions for their social programs. The projects highlight new ways of doing business, new types of organization and leadership for the corporate world.
The Winners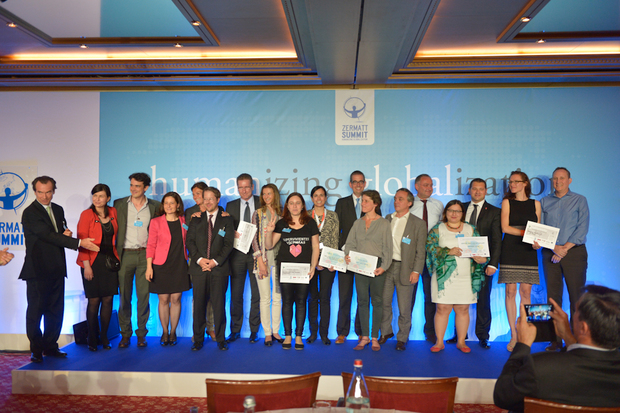 ---
About the competition partners
Ashoka
Ashoka is the leading global network of social entrepreneurs, working with men and women around the world who have developed system-changing solutions to pressing societal challenges. For more information, about co-creation, the finalist and the winning projects, please visit www.changemakers.com/co-creation.
Boehringer Ingelheim
Boehringer Ingelheim is a family group that is one of the world's leading pharmaceutical companies located in 50 countries.
DPD
DPD is a leading international provider of parcel and express services. The majority shareholder in DPD is the GeoPost Group, a wholly-owned subsidiary of French Groupe La Poste.
Fondation Guilé
Created by a Swiss family of entrepreneurs, Fondation Guilé engages with the business community at large to promote Corporate Social Responsibility and address societal challenges.
Zermatt Summit Foundation
Every year, through a uniquely designed program, the Zermatt Summit team takes participants on an intense three-day journey to share a vision for a better society, develop models for a more human and sustainable world and change their hearts and minds in the process.